The Cross and the Christian: How do we embrace the suffering in our lives?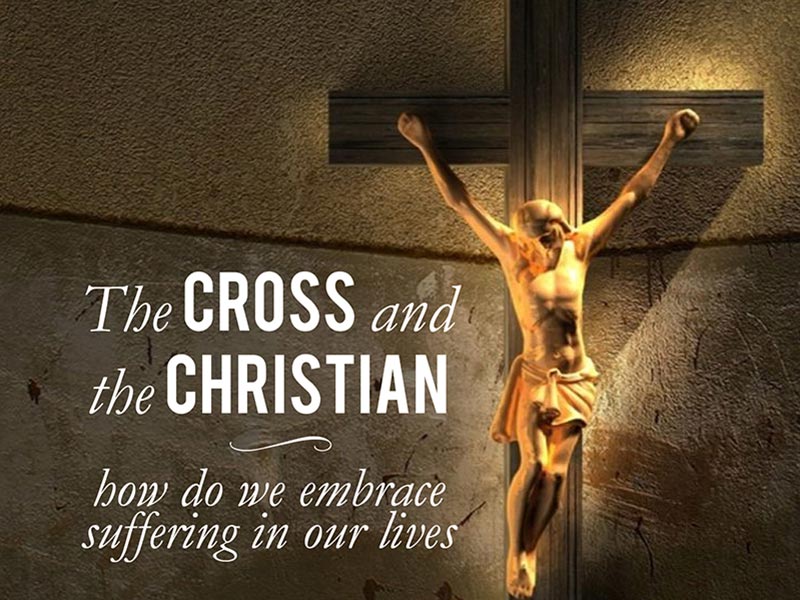 Lenten retreat will start at 8am with breakfast (7:30 registration) and conclude at 1pm. Sister Edith Mary Hart DO, RSM offer two reflections and a final brief one  with time for discussion during and after lunch.
We will pray Stations of the Cross for Healthcare, have Holy Mass at 10:30am featuring two new heavenly vocalist's for Curatio, and enjoy both breakfast and lunch together!
Plan for a deeper understanding of your healthcare vocational call!
Any questions for the half- day retreat please call Teresa at 651-373-5369.
More about Sister Edith Mary Hart:
Sister Edith Mary Hart, RSM, DO 
Sister Edith Mary Hart, RSM, DO graduated from Oklahoma State University College of Osteopathic Medicine in 2006.  She completed her residency in Family Medicine at Sparrow Health System/Michigan State University in 2010 and her fellowship in Geriatric Medicine from Michigan State University in 2011 and is board certified in both specialties.
Dr. Hart is currently serving at Sacred Heart Mercy Health Care Center in Jackson, Minnesota where she practices outpatient Family Medicine.  She works in the Emergency Department at Sanford Jackson Medical Center in Jackson, Minnesota and serves as the Director of the ED and Trauma Services.  In addition, she is the medical director of Sanford Hospice and at Good Samaritan Nursing Home in Jackson where she also cares for residents. Her interests are emergency and geriatric medicine and end of life care.
Dr. Hart is an active member of the Catholic Medical Association and is serving on the POLST Working Group for the national CMA and a newly formed committee FIRE (Faith, Inspiration, Reason and Evangelization).  In 2013, she helped to co-author a white paper in the Linacre Quarterly entitled "The POLST paradigm and form:  Facts and analysis", and is also serving on a committee in the Diocese of Winona which is involved in assisting elders to understand end of life  issues.
Most recently, Dr. Hart was asked to join the Board of Directors of a newly-formed Hospice – Divine Mercy Supportive Care in the Archdiocese of Denver.
Retreat Time
7:30-8 am: Check in/Registration
8-830 Breakfast and conversation (Atrium)
8:45-9:30First talk (Chapel)
9:40-10:10 Stations of the Cross: Healthcare version (Chapel)
10:30- 11:15 am Holy Mass (Chapel)
11:25 – 12:10 Second talk Conference room
12:10 – Lunch/ conversation (conference room)
12:30-1 Concluding remarks/ question answer and open dialogue (Conference room)
Registration
The cost is $40 and includes breakfast and lunch. Starts at 8 am and concludes at 1 pm.
Registration deadline is March 9.