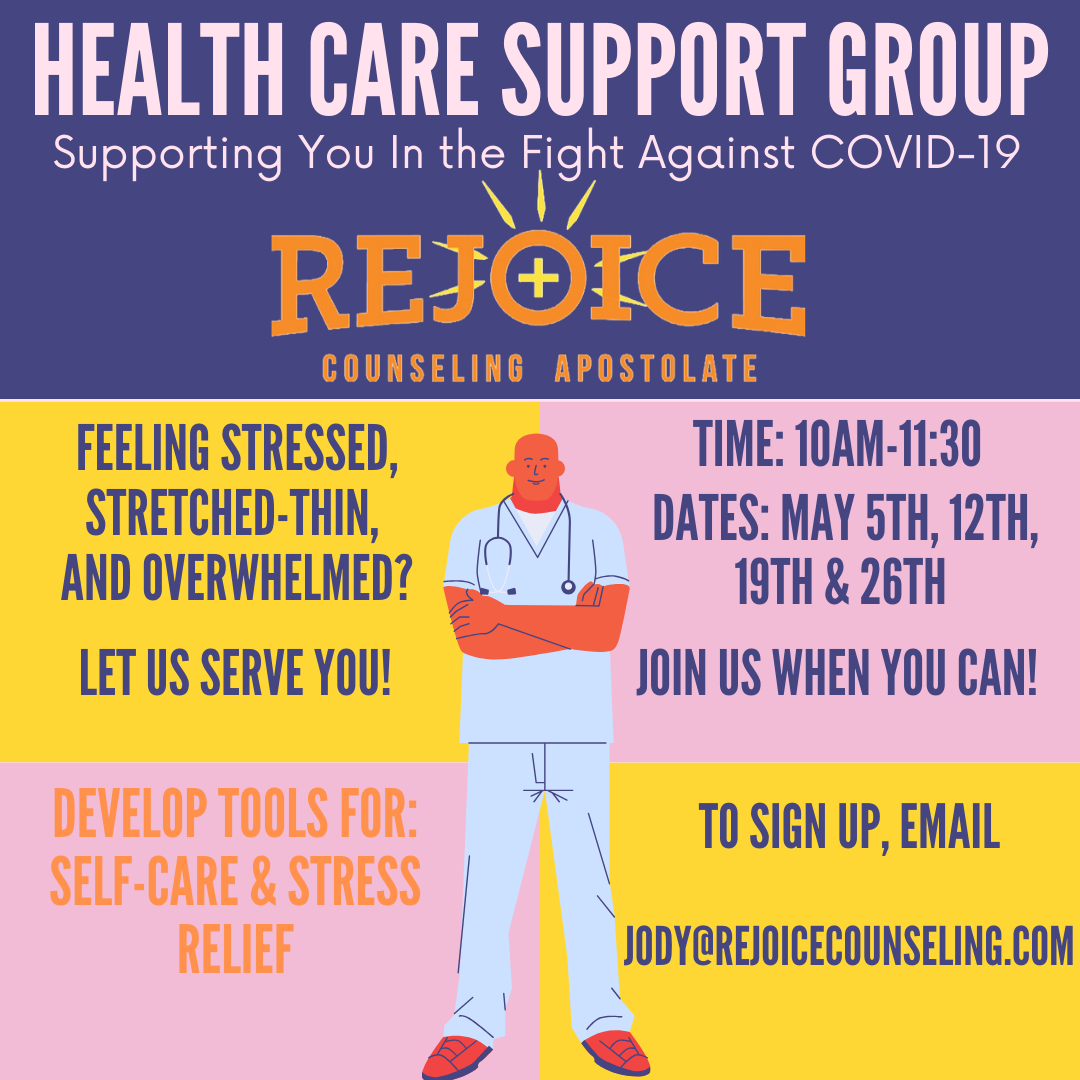 Health Care Support Groups
Dates:
May 5th, 12th, 19th and 26th
Time: 
10:30AM – 11:30AM
Join us when you can! 
To Sign Up, Email:
About Curatio

Curatio Apostolate exists to help integrate our faith with our professional responsibilities. Learn More
Archdiocesan annual WORLD DAY of the SICK 2021 SATURDAY, FEBRUARY 13, 2021 10:00 AM All are invited to attend Mass celebrated by Archbishop Hebda via livestream, especially the sick, caregivers, chaplains & health workers. St John Paul II established World Day of...
read more
Mass Intentions & Holy Hours
Every First Friday Curatio Chaplains will offer Masses for the intentions of Curatio and members. Leave your prayer requests, text or call 1-844-CURATIO ‭(844) 287-2846‬ or email
CuratioPrayers@gmail.com.
In addition, Curatio's Prayer Responder "CPR" team will offer a Holy Hour for your intentions and for Curatio.