Curatio's board members, serving with a mission to promote, support and sustain the "Gospel of life," and to see Christ in our patients and co-workers.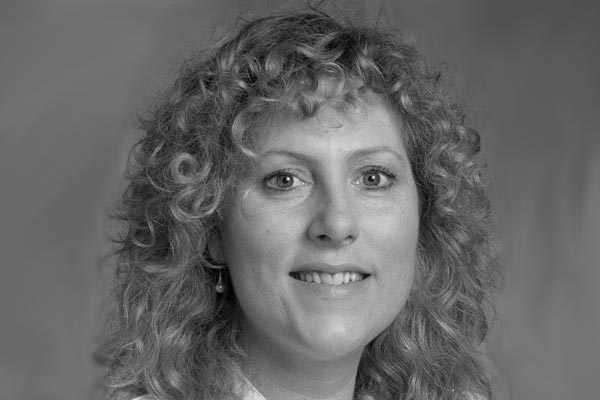 Teresa Peyton Tawil APRN, CNP
President
Teresa is a "cradle Catholic" who attended Queen of Angels Catholic K-8 school and Pacelli Catholic high school in Austin Minn. She received her Bachelor's of Science in Nursing at the College of St. Benedict/St John's University.  After working as a staff nurse for a few years, she went on  to complete a Masters of Science in Nursing at Michigan State University as a Gerontological Clinical Nurse Specialist in Primary Care, completing research with elderly spouse caregivers.  She then became certified as a Gerontological Nurse Practitioner per the American Nurses Credentialing Center. Teresa is a founding board member of the Minnesota Nurse Practitioners and currently works for HealthPartners Geriatrics. She feels privileged to have worked with elders in various settings over the past 30yrs as an Advanced Practice Registered Nurse and for being given the grace to see Christ with each encounter. Curatio Apostolate has guided her vocation of working to recognize the inherent dignity of each human person despite the daily struggles in a secular and increasingly stretched health care system.   She is a parishioner of St. Raphael's in New Hope and is thankful for the 24/7 opportunity to adore the Blessed Sacrament. She attributes a deepening of faith and Catholic formation to exposure to teachings through her children's school, Providence Academy, of which they are a founding family.   She enjoys playing tennis, walking and laughing with her family, and working with God's creation in her garden.
Teresa is currently serving as President of Curatio Apostolate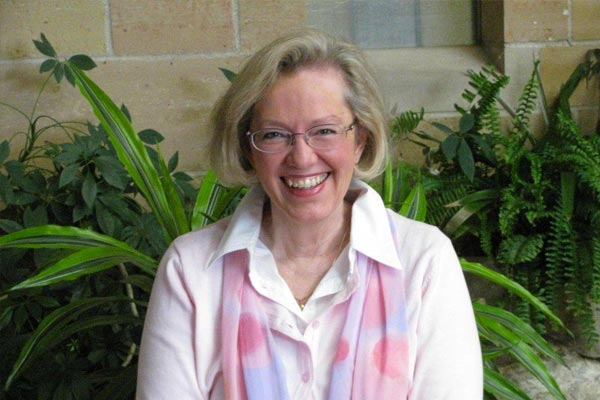 Dianne Marie Johnson RN, MA, OCN
Mission Director
Dianne Marie Johnson RN, MA, OCN, received her nursing license in 1972 and recently retired after 44 years of bedside nursing.  She worked as an oncology certified nurse in radiation oncology at Abbott Northwestern Hospital in Minneapolis MN and has extensive experience in critical and intensive care units and as a "pioneer" nurse in radiology nursing. She graduated from St. Mary's College now (St. Catherine's) and in 1998 received her B.A. with double majors in Philosophy and Catholic Studies. In 2006 she received a M. A. in Catholic Studies with emphasis in biomedical ethics from the University of St. Thomas in St Paul. Her masters' essay was on the "Charter for Health Care workers" which was written in 1995 by the Pontifical Council for Pastoral Assistance. In 2001 she founded Curatio, aided by a few priests in the Archdiocese and St. Thomas professors, in part to answer her own longing for integrity between her faith and her work, and in part, to answer Pope John Paul II's call for re-evangelization of the modern world and to recover the sacred, sacramental vision of the human person in health care. She has learned firsthand that bringing God's charity to the bedside means being present in the hardest of situations with sometimes the most challenging of people. Through the grace of the sacraments she strives to see patients, families, and co-workers as children of God and to love them as God loves them. Most concretely this means she does not reduce her patients to facts on a chart, a computer screen, or a particular disease. Rather she sees herself as an instrument of God's outpouring love for the sick and the suffering. She is married to Reed Johnson and they have three wonderful grown children, 6 grandchildren and 5 step grandchildren, all who keep her young at heart! She is passionate about helping others develop a closer relationship to Christ in healthcare and currently serves as the Mission Director for Curatio.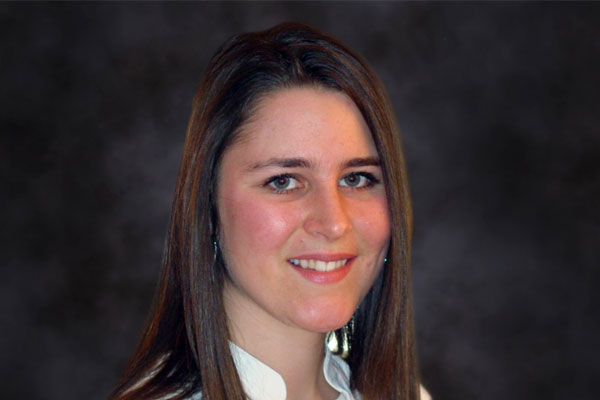 Georgina  Minwegen, RN
Secretary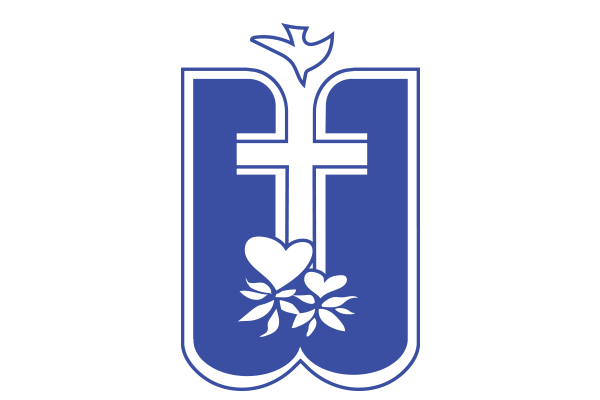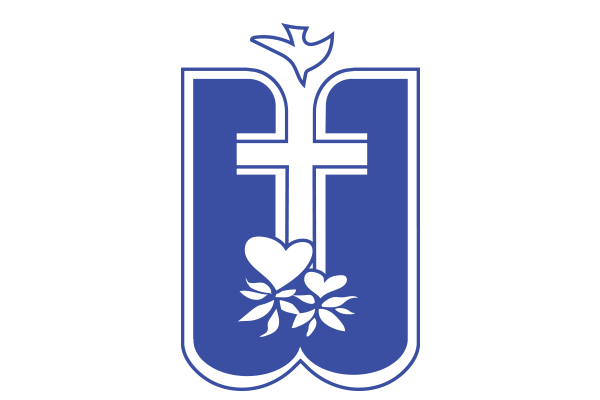 Patrick Spencer, APRN , CNP
Board Member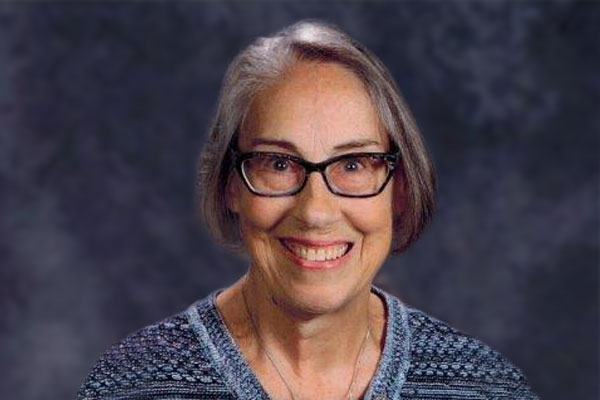 MaryAnne Frank, RN, BA
President Emeritus
MaryAnne graduated from St. Gabriel School of Nursing and from the University of St. Thomas with double degrees in Philosophy with a focus on Medical Ethics and English.  She recently retired after 47 years from Hennepin County Medical Center where she worked as an Administrative Nursing Supervisor. She presently works as a Parish Nurse at St. Charles Borromeo Church. A founding member of Curatio, MaryAnne has served in various capacities as a board member.  She was a founding member and past president of MAANS (Minnesota Association of Administrative Nursing Supervisors). MaryAnne is married to Stephen, mother of four children and grandmother to ten. In her spare time, MaryAnne enjoys gardening in her wildflower garden and writing poetry.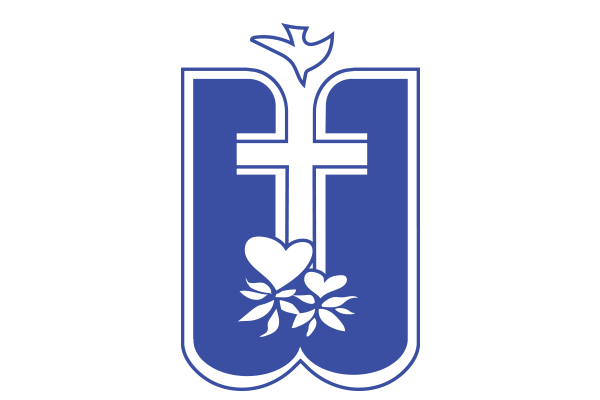 Deacon Steven Koop MD
Board Member
Steven is Medical director of Gillette Children's Specialty Healthcare and board certified in Orthopaedic surgery. He is a Permanent deacon with the Archdiocese of St. Paul and Minneapolis. He is known to work "intersecting the ministry of medicine and diaconal ministry, healing each in their own way."  In his words, regarding his work at Gillette: "Each of the children who comes here is a creature of God, made for a purpose, inherently carrying with them a dignity that is just part of their being. And, if you recognize that, then the nature of taking care of these children changes dramatically. …I'm most proud of all the people who work here, and their unfailing commitment to the patients we serve. This organization and its people buy into the premise that the only reason that we exist is to serve people, to serve patients. It's impossible to describe how much difference that makes in medicine."  "I think probably the single smartest thing I ever did in my career as a physician was to pick a place and stay there, and to have, as the Benedictines would say, stability. There are three vows or promises that Benedictines make when they become part of the community and one of them is stability — the pledge to stay, to come and to stay."
Dr. Koop graduated from University of Minnesota, Twin Cities, Minneapolis. He has special expertise in 5 Areas, including Cerebral Palsy Childhood-Onset Disabilities., Cervical Herniated Discs, and Lumbar Degenerative Disc Disease. Steven and his wife Debra, are parishioners at St. Rita parish of Cottage Grove and parents of  four, now grown children, one of whom is a priest in the Archdiocese.  Activities: Reading books, golf, jogging.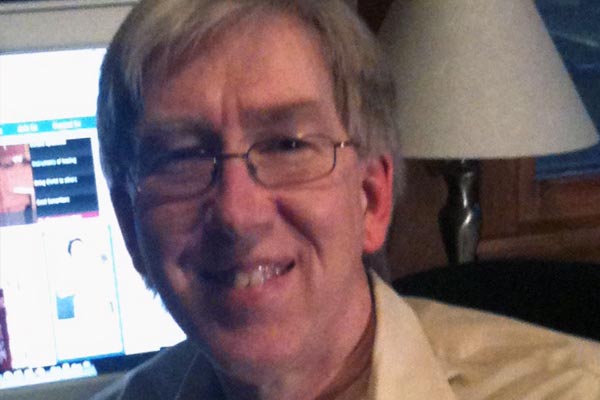 Stephen J. Heaney PhD
He received his B.A. from the College of the Holy Cross in 1979, and his Ph.D. from Marquette University in 1988. He is an associate professor of philosophy at the University of St. Thomas, where he has been teaching both introductory courses and upper level courses in bioethics, contemporary social issues, political philosophy and the philosophy of Thomas Aquinas since1987. He has published numerous articles on life issues, marriage and sexuality in The Thomist, The Human Life Review, Homiletic and Pastoral Review, and The National Catholic Bioethics Quarterly. He also serves on the Archdiocesan Bioethics Commission, and the Faith in Action Board. He frequently gives talks on marriage with his wife, Anne Maloney, whom he met at Marquette; they live in St. Paul and have three children. Since their children are the age of, or older than, their students, Dr. Heaney is starting to feel old.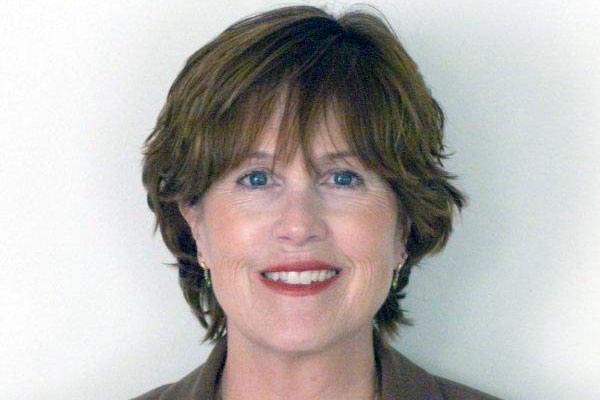 Deborah Savage PhD
Deborah is a member of the faculty at the St. Paul Seminary School of Divinity at the University of St. Thomas in St. Paul, Minnesota where she teaches philosophy and theology in the both the Pre-Theology and Masters in Pastoral Ministry Programs. She received her Doctorate in Religious Studies from Marquette University in 2005; her degree is in both theology and philosophy. Dr. Savage's dissertation was entitled "The Subjective Dimension of Human Work: The Conversion of the Acting Person in the Thought of Karol Wojtyla and Bernard Lonergan." The manuscript was published by Peter Lang in 2007. Dr. Savage is a student of St. Thomas Aquinas with a particular interest in investigating his thought in light of contemporary questions. Her primary research interests are in philosophical and theological anthropology, especially as a foundation for human action and for the personhood of women, and the metaphysics of creation as a foundation for both stewardship and economics. She is a recognized scholar of the work of Karol Wojtyla/John Paul II and has written and presented or published several papers on how his philosophical anthropology informs his body of work as Pope.  She speaks regularly on the topics of the feminine genius within the context of the complementarity of men and women, human sexuality, and the theological meaning of human work. She is the co-founder of the Siena Symposium, an interdisciplinary think tank at UST, organized to respond to John Paul II's call for a new and explicitly Christian feminism. Her more recent publications include an article entitled "The Metaphysics of Creation as a Foundation for Environmental Stewardship and a Sound Economy," coming out in the journal, Nova et Vetera, in the spring of 2011; and a chapter on Women and Catholic Social Thought in the volume: Catholic Social Thought: American Reflections on the Compendium, Lexington Books, 2009.  Before her decision to pursue a doctorate, Deborah worked for over 25 years in the business sector, holding a variety of positions primarily in manufacturing organizations.  During the ten years prior to the start of her doctoral work, Deborah owned her own consulting firm, The Triad Group, which provided consulting and training services in the areas of quality and process management and improvement, cross-functional management and strategic planning. She has taught in the Executive MBA program at the University of St. Thomas, as well as numerous public seminars. She has been studying the relationship between faith, spirituality, and work since her days on the production line, and has given talks and seminars and delivered papers internationally on the subject of the relationship between faith and human work.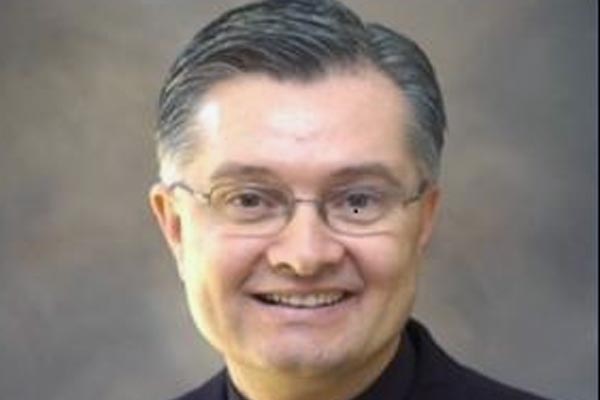 Fr. Allan Paul Eilen
Chaplain
Father Eilen is the new chaplain of the Catholic Healthcare Apostolate: Curatio ex corde Christi. He is the Vicar Parochial (Associate Pastor) of St. Elizabeth Ann Seton Catholic Church, in Hastings, MN, his first assignment after priestly ordination.  He is a native of Delano, MN, the third of eight children (5 boys and 3 girls) of Alphonse Joseph and Genevieve Margaret Eilen (both deceased).  After attending Catholic grade school at St. Joseph's (Kindergarten) and St. Peter's (1-6) respectively, he graduated from Delano Jr.-Sr. High School in 1978, then enrolled at the College of St. Thomas (Now UST), graduating with a B.A. in Biology, along with an EMT certification in the spring of 1983 with the intention of applying to medical school. Besides being engaged to be married in 1997, he  spent the next twenty years after college (1983-2003) working, first as a courier driver for Midwest MedKab-Olson Ambulance, and later as a coordinator, supervisor and manager of the Courier Division for what later became the HealthEast Hospital system in St. Paul, MN. Near the end of his tenure at Health East, after a pilgrimage to Lourdes, France (Led by Fr. Joseph Johnson) he got connected with a fledging healthcare apostolate called Curatio.  A year or so later he entered the St. Paul Seminary School of Divinity in the fall of 2003, studying for the Archdiocese of St. Paul-Minneapolis, where in the fullness of time he was ordained to the Priesthood of Jesus Christ by Archbishop John C. Nienstedt on May 30, 2009.  All during this time he remained somewhat connected to Curatio, helping with prayer requests, etc. Therefore, it came as no surprise to him that after working in some capacity of healthcare for twenty years before entering the seminary, and after having had a previous relationship with Curatio, as well as the fact that two of his siblings work in healthcare today, that he was named the new chaplain.
"With trust in Divine Providence and the grace and mercy of God I hope and pray to generously serve you in your mission to become meek and humble servants, first formed after the Sacred Heart of Jesus, so you can, in turn, bring some measure of "Healing from the Heart of Christ" to all who cross your path, both in your chosen vocation and profession in healthcare. May the Lord bless you and keep you!"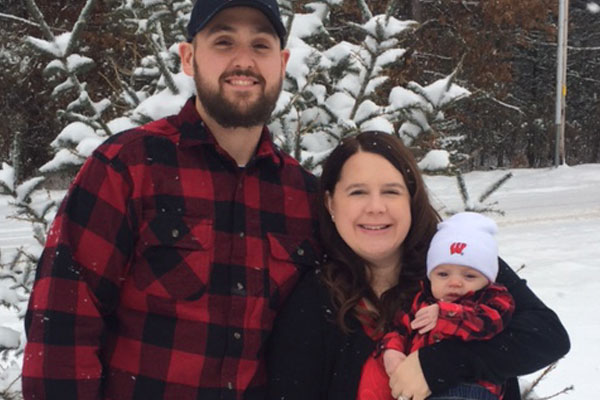 Jessica Engen
Media support
February 9th 2019 For the sick, caregivers, health care professionals & chaplains The World Day of the Sick is also the feast day of Our Lady of Lourdes. In a special way the church invites everyone, including the sick, caregivers, healthcare professionals and...
read more
Mass Intentions
Every First Friday Curatio's Chaplain Father Allan Paul Eilen offers Mass for the intentions and for the mission of Curatio. If you have any prayer request email curatioevent@gmail.com and Father will include those intentions. We have Curatio members who offer a Holy Hour one day a week for Curatio- they also will include your prayer intentions.