+JMJ
My friends striving for moral virtue – greetings!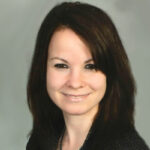 It has certainly been a long, educational hall, but I first became interested in bioethics when I graduated with my first degree as theology, entered the real world, and started nursing school. My first two thoughts entering nursing school were: "no one knows anything about the 'why's' of the Catholic Faith with science; and why don't I see any bold Catholic leadership in hospitals?!" After recovering from a little trauma over this, I realized the good Lord was wanting me to be a part of the solution, despite my staunch intellectual pride (always a work in progress, right?). There are three things that continue to drive my passion to this day: the immense philosophic and theological knowledge deficit of the laity (this must change!); the strong connection between this knowledge and the promoting of the Catholic Faith for the sake of saving souls; and the lack of needed Catholic leadership (lay and religious alike) within and over the field of medicine, science, and health care.
The field of bioethics is multidisciplinary, therefore, my relevant bioethics educational background consists in a Bachelor of Arts in Theology '08 from Christendom College, Bachelor of Science in Nursing '14 from the College of St. Scholastica, National Catholic Bioethics Certification '17 from the National Catholic Bioethics Center (of which I am also a member), and Master of Science in Bioethics '18 from the University of Mary. As an important aside, my Capstone project was an ethical analysis on opportunistic and non-opportunistic salpingectomy, entitled: "An Ethical Analysis on Emergent and Non-Emergent Tubal Ligations" as an indirect effort to educate hospitals and other leaders claiming "Catholic" status, but not necessarily living-out this demanding, yet worthy and beautiful name through their actions (a process still ongoing). And if all of this education doesn't signify my nerdiness enough, I am also currently working on my Masters in Moral Theology, Certification for Emergency Nursing, and Health Care Ethics Certification through the American Society of Bioethics and Humanities. No poking fun – I learn to save souls and serve the Church; to bring this needed knowledge out into the world!
My current relevant medical proficiency related to job skills are as follows: emergency medicine (especially neurological and cardiac emergencies), mental health, and obstetrics. I am currently a practicing Registered and Public Health Nurse '14, but in healthcare for over 15 years. I also serve in the secular trenches on the Abbott Northwestern Ethics Committee as a compensated consulting individual on weekly rotating teams (since 2015) and Nursing Ethics Leader at Abbott Northwestern, including Emergency Department leadership. Additionally, I was a founding member of the hospitals and Allina Health's first official Program for Clinic Ethics and Values, with included partnership with Children's in 2018 – all of this is strictly Our Lord's doing! I also taught Ethics and Advocacy to new RN's within the Allina Health Grad Program for close to two years. I currently work at Abbott Northwestern, in the Emergency Department, Options for Women East as their Clinical and Prenatal & Postpartum Coordinator, and on the Medical Advisory Board for Elevate Life.
As you can see, bioethics is a huge passion of mine! I strongly believe that being on the front lines in secular healthcare, as a striving devote and practicing Catholic, provides great opportunity for staying relevant in the field of medicine and science, and proclaim sound arguments that promote and defend the sacredness of human life. I also believe in the obligation (emphasis added) and importance of all Catholics, especially healthcare professionals, in knowing the many Aristotelian and Thomistic philosophic and theological principles of the Faith. These principles have all guided medicine from the beginning (and still do in many ways), but we also must know how to be a 'modern St. Thomas' and translate the Truth to a world that has the tendency to hide from it – this is the main goal of these bioethics' columns. All Catholics (lay and religious), especially Her Shepherds on various levels, should labor hard in the field of life to widely educate on these principles and provide the desperately needed oversight, because the reality of saving souls is at stake.
Last, but most important, I believe that the best bioethics is practiced humbly on one's knees – praying!
Please pray for this beautiful endeavor of Curatio! We, of course, pray for you! Our Lady, Seat of Wisdom and St. Thomas Aquinas, ora pro nobis!