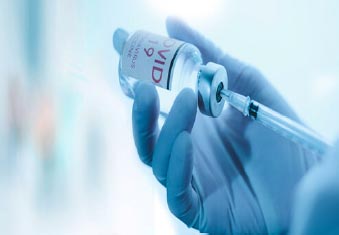 Are You Looking for Clarity On the Moral & Ethical Concerns of Covid-19 Vaccines
Join us on Zoom Tuesday, January 12th 7- 8:30pm
Professor Heaney's Bio: We are grateful to have Stephen as a Curatio Education Advisor since 2001! He is an associate professor of philosophy at the University of St. Thomas, where he has been teaching courses in bioethics, contemporary social issues, political philosophy and the philosophy of Thomas Aquinas since 1987. He has published numerous articles in The Thomist, The Human Life Review, Nova et Vetera, Homiletic and Pastoral Review, Public Discourse, and The National Catholic Bioethics Quarterly. He also served on the Archdiocesan Faith in Action Board, and the Archdiocesan Bioethics Commission.
About Curatio

Curatio Apostolate exists to help integrate our faith with our professional responsibilities. Learn More
Join us for Lenten Reflection & Mass Lessons from "The Way of TRUST and LOVE" Saturday, March 27th 202112:00pm - 2:00 pm St. John the Baptist Church835 2nd Ave NWNew Brighton, MN 55112 $25 includes a take home snack bag and booklet "Curatio's Stations of the Cross...
read more
Mass Intentions & Holy Hours
Every First Friday Curatio Chaplains will offer Masses for the intentions of Curatio and members. Leave your prayer requests, text or call 1-844-CURATIO ‭(844) 287-2846‬ or email
CuratioPrayers@gmail.com.
In addition, Curatio's Prayer Responder "CPR" team will offer a Holy Hour for your intentions and for Curatio.