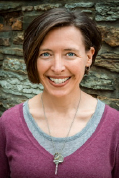 Made in the Image of God: Body and Soul
Join us for this engaging presentation and Q&A
Thursday January 21st 7:00- 8:30pm
Understanding our greater story & the beauty of being made in God's image is a fundamental first step in pondering and talking about the difficult issues of life.
Jen Messing's Bio:
Launching from her hometown of Minneapolis, MN, she has been teaching both youth and adults how to apply the theology of the body since 2002. With an undergraduate degree in Social Work and a Master of Theological Studies, Jen founded Into the Deep in 2012 to formally speak, teach, and lead camping retreats around the country. She is a parishioner of St. Charles Borromeo Catholic Church. www.idretreats.org
Register Today:
[wpforms id="1532″ title="false" description="false"]
About Curatio

Curatio Apostolate exists to help integrate our faith with our professional responsibilities. Learn More
Mass Intentions & Holy Hours
Every First Friday Curatio Chaplains will offer Masses for the intentions of Curatio and members. Leave your prayer requests at
[email protected]

.
In addition, Curatio's Prayer Responder "CPR" team will offer a Holy Hour for your intentions and for Curatio.