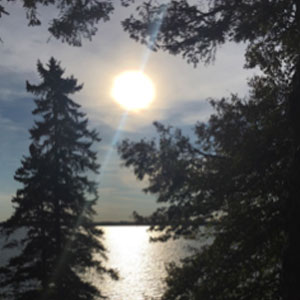 2023 Curatio Fall Retreat
Love & Sacrifice: The Meaning of Suffering in Christ
Enjoy a spirit filled weekend, daily Mass, five reflections, adoration, spiritual direction & more!
​The Retreat Master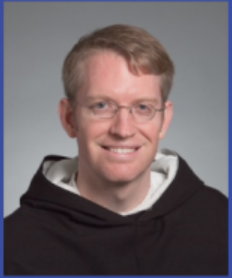 Father James Dominic Brent, O.P
Fr. James Dominic Brent was born and raised in Michigan. He completed his doctorate in Philosophy at Saint Louis University, and entered the Dominicans in 2004. He was ordained a priest in 2010, and taught for four years in the School of Philosophy at The Catholic University of America.  He spent the year of 2014-15 on the road with fellows Dominicans preaching to college students and young adults all over the United States. He currently lives and teaches at the Dominican House of Studies in Washington, DC, and continues to travel, lecture, and lead weekend retreats. He has recently completed a book called The Father's House: Discovering Our home in the Trinity, & it will be available in the Winter of 2023.
Retreat Schedule
Arrive Friday September 22nd by 5:30pm for check in.
Plan to eat a meal on your own before arriving.
6pm is the Orientation meeting followed by Mass, then snacks provided during a brief social time followed by the first reflection on Friday evening. This starts the period of recollected silence as we move through the events, meals and talks on Saturday until the noon luncheon social hour and Q & A on Sunday. The full itinerary will be emailed to registrants after registration closes. The Retreat ends at 1pm after final luncheon on Sunday 9/24/2023.
Details:
$280/ person for 2 nights lodging and 5 meals. (No discount for shared rooms)
*$240/person for 1 night lodging and 4 meals. (Saturday & Sunday)
**$150/person Saturday only (check in 8:30 am, includes lunch and full day program, email if want to stay for 6pm meal)
*/** Arrive at 8:30am – 8:45am  for Check-in on Saturday, Sept 23rd. First talk of the day starts at 9:00 am.
*Includes Saturday noon Lunch,  6pm Dinner, overnight lodging and Sunday 8am Breakfast and  noon Lunch.
$60/student fee for Saturday only
For questions email [email protected]
Please Email if:
Need gluten free meals
A married couple wants to share a room
Are registered for Saturday only and want to stay for evening meal at 6:00pm
Requesting a student fee, please tell us your healthcare field of study and your school
Other questions